Uncategorized
A Week in Review–A Photoblog. Sorta.
This may look oogly for those running 800 x 600 resolution. It's essentially an experiment involving my Brinskter bandwidth, Bridget's camera, and the all-eViL Photoshop 5.5. Some of the text/writing may be less clear than I intended it to be. I'm still working on it.
Monday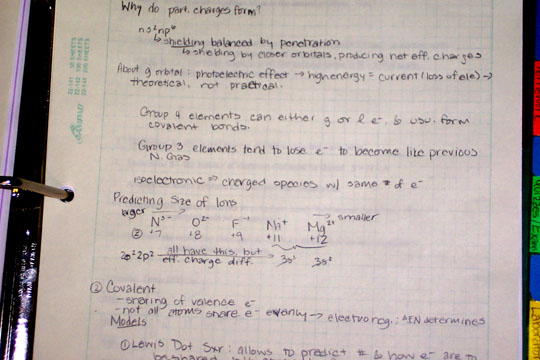 Ionic and covalent bonding… I remember some of the general stuff from tenth grade, but some is new, so I stay awake.
Tuesday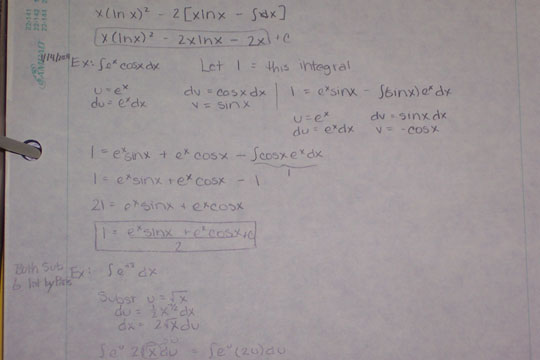 Something about this example irks me… That whole "let's just stick 'I' back in there and and do algebra stuff to the get the answer" almost seems to me like it shouldn't work. Dr. L hasn't steered us wrong so far, though, and this is kinda simple stuff, so maybe it shouldn't be harder.
Wednesday


How I spent my Wednesday evening. This lab scared me shitless.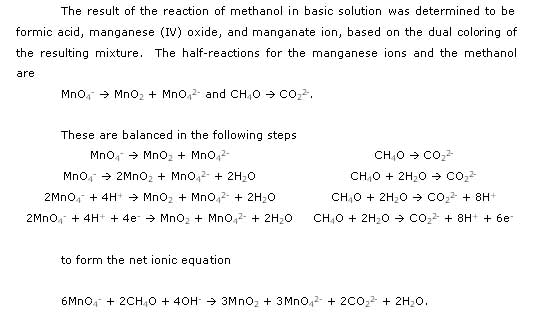 See why I was scared shitless? I had no fucking idea what I was doing, if I was supposed to have more than one ion as a result, if I was allowed to cancel things out the way I did in the balancing, etc. One thing I hated about this lab was that the reaction of the three alcohols in basic solutions all reduced the permanganate to manganese (IV) oxide and managanate ion, so if I fucked it up one, I fucked it up thrice (four times, actually, now that I think on it). The acidic reaction caused something different, but those were the same in the three alcohol reactions as well. Dear god. Well, at least I was consistently wrong, I suppose. Oh, and if you must correct it, be kind. I know I'm ignorant in chemistry. Oh, and ignore that messed up placement of the "2" on the manganese (IV) oxide in the second line. I got it right on the next lines. Shit. Dr. M. said she would grade lightly, though…
Thursday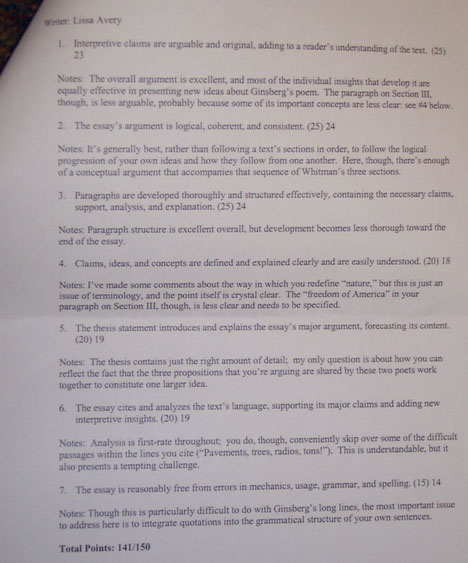 I like Ginsberg. I got to quote "and who let themselves be fucked in the ass by saintly motorcyclists, and screamed with joy". That made me happy.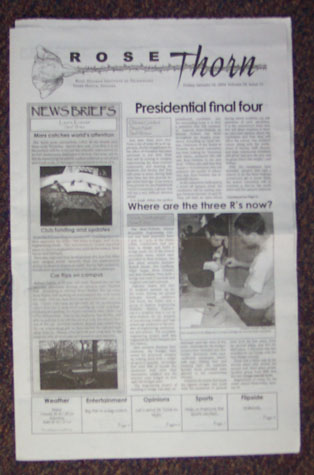 I fucking hate this layout. I'm ashamed to have helped make it and to have signed off on it. Ugh.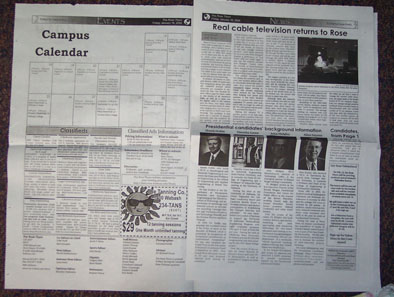 And don't even get me started on the heavy inking in this issue. Those pictures looked like black blobs of ink, and we lightened those.
Friday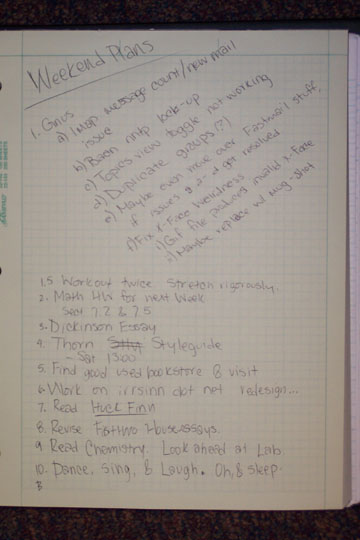 My idea of a great weekend. (If it's hard to read, here is the first part, and here is the second part.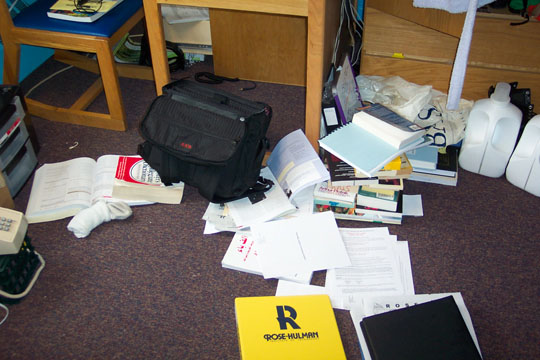 Homework, books, notes, etc. all accumulate… until Friday afternoon.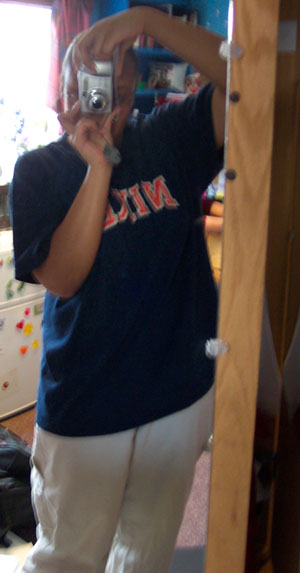 Yeah, so my hands shake and the picture's fuzzy. That's fine. I ain't takin' another. This one is already breaking my rule. I tried that shit with flash the first time and almost blinded myself.