Uncategorized
Look, Ma! I'm silver-plated!
Evidence as to why I mos def need to be wearing some damn gloves in lab: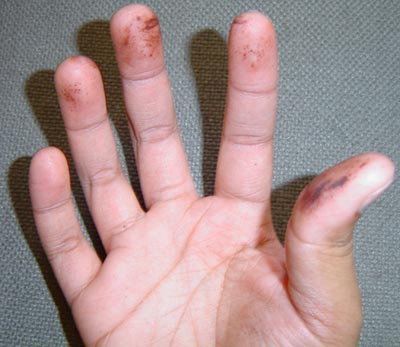 It's hard to see, but it's splattered across my palm and runs all over my fingertips. I've been told this will linger for several days, but isn't hazardous. How entertaining.
Update: Thank goodness for pumice stones. I lost several layers of skin, but I also lost most of the stains.