So, after some frustration, some searching, some optimism hopefulness, and some wheeling and dealing…
I have acquired a car. I introduce Danni, a 2002 Hyundai Elantra GLS sedan: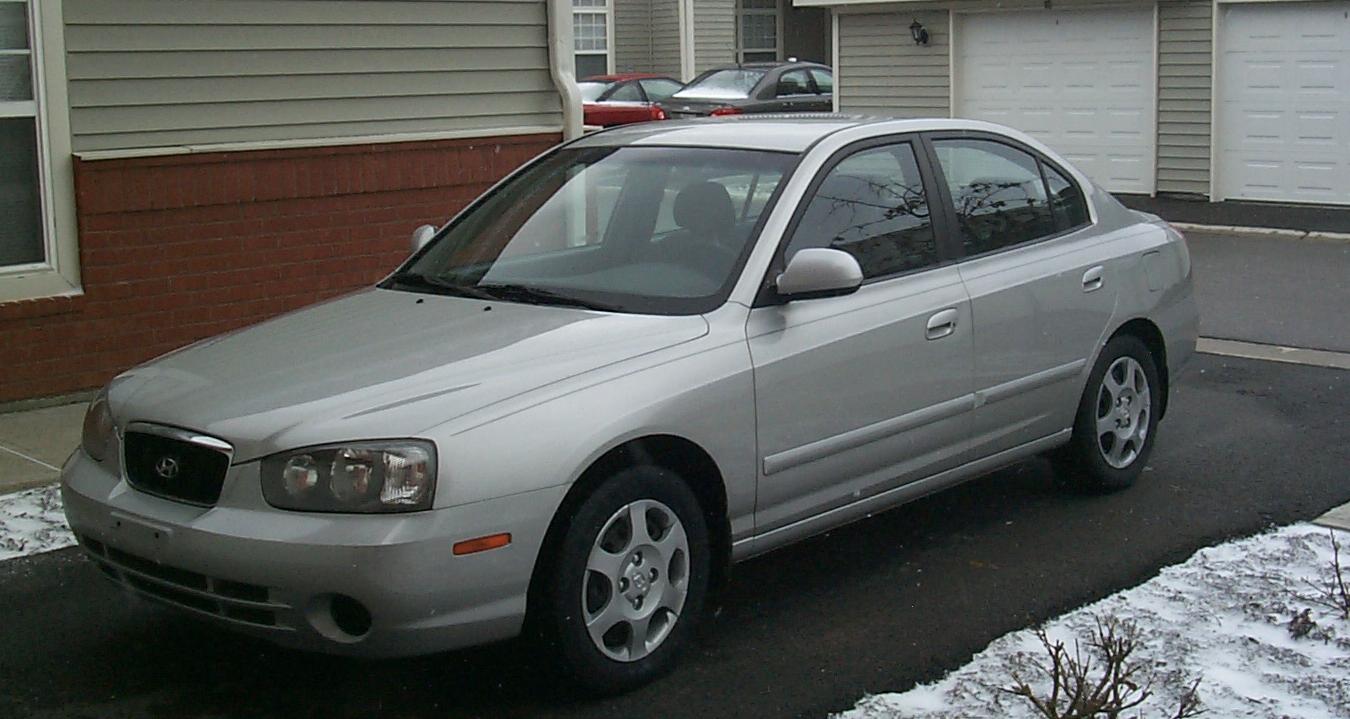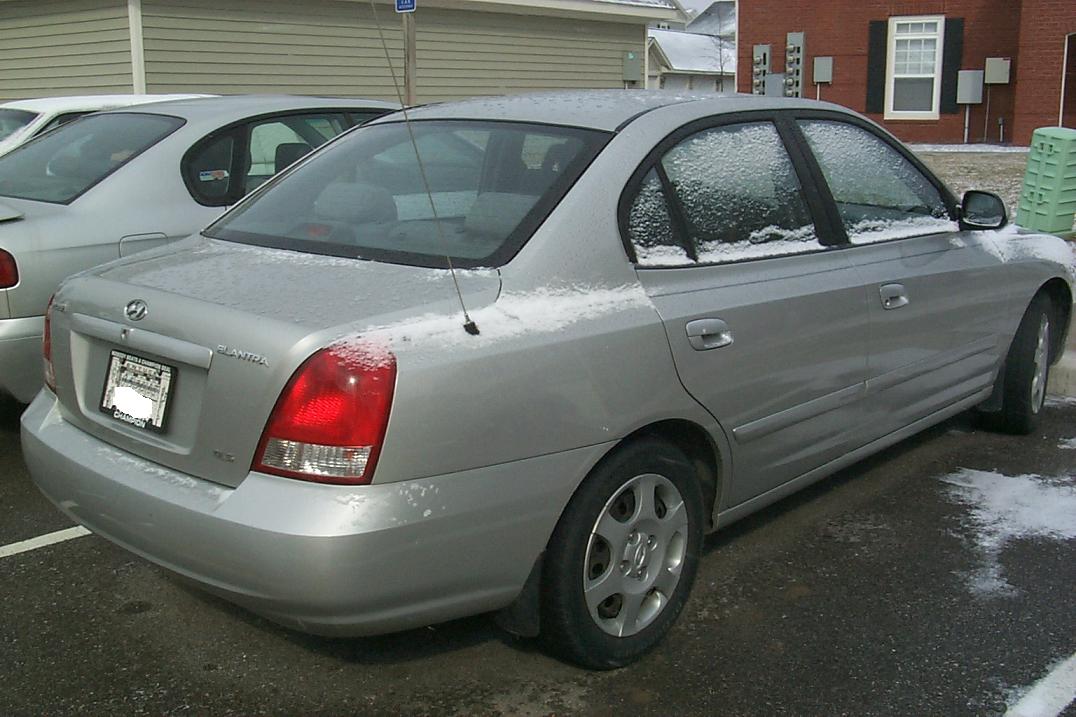 The tale behind the acquisition of this sexy beast? A fascinating one.
I mentioned a while back that my auntie had a sexy Suzuki I wanted to get my hands on. I bugged her about it a little, and she said she'd talk to her husband (who bought it for her) about it. I poked, she dodged. Trusting that she'd tell me if she were going to sell it (but knowing she was emotionally attached to the thing), I went ahead and starting asking around campus and checking in classifieds. I still wasn't in a rush, particularly, since I only needed a car by summer.
My father became interested in the search and offered to help out (majorly) with funding. He told me he'd also help me try to get Lisa's car, too, but sent me after classifieds just in case. He managed to get Aunt Lisa's car. But he kept it.
One can imagine my consternation, although I think I did moderately well to only express it to a few people and to keep up hope that he was serious about helping me get a vehicle.
Which he was. He hadn't quite sold his Dodge Neon SRT back to the dealer when I arrived, so I began haggling. How much could I pay a month to offset the cost of him keeping the SRT and letting me drive the Suzuki?
That didn't work, because he really just wanted to get rid of a car payment, and he was paying enough per month for that SRT that I'd have to work all three jobs again just to make the payments, not counting insurance.
However, he was willing to use his car as a trade in (or simply deal in parallel) on another vehicle, one for me. Unfortunately, this means that financing is in their names, rather than mine, but this 2002 Elantra came in that my father jumped on because it is a sweet deal. The deal was made last night and Mother-dear finished signing the papers this morning. Payments are nice and low and doable, and even though insurance is going to be a butt plunger, I can get the first six months' of payments knocked off immediately, which will keep me from having to pick up the third job again.
One interesting thing, though, is that the car is a stick. Sunday, Mother-dear and I went out in the SRT to attempt to (re)teach me how to drive a stick. That was a long hour of driving, and that car probably hated me by the time I got out. I could not, for the life of me, figure out how to make the damn thing go.
So I was slightly worried about me being able to be a good enough driver of Danni to get my ass back to the Dirrrty Dirty this weekend. I jumped in it, eased up on the clutch while applying gas…
… and the damn thing went. Then I stopped and made it go again. And again. I went from a success ratio of about 1 in 12 on the Neon SRT to about 13 out of 15 in Danni. Now, the hill I tried beat the living shit out of me, no lie, but everything else worked beautifully.
It was hilarious how people would come to their doors and watch, rubbernecking the girl learning to drive a stick. One old man and his dog stood in their doorway for the ten minutes I tried to tackle the hill, just standing there like they had nothing better to do on a Tuesday afternoon on a snowy day. Too funny. I giggled and waved and tried not to pop the clutch again.
Sexy, sexy beast.